20031028 - Sedona, AZ
I left the campground at Convict Lake at daybreak. I rode all day between two ridges in the high Sierras. It was beautiful.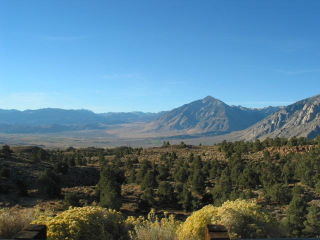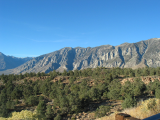 I rode down 395 as far as 10 miles past Four Corners, CA. I was able to take some pictures of the wildfires and then turn around.
I took 58E into Barstow, and then I-40 to Ash Fork, AZ. I took a pretty ride down 89 south into Prescott, and then a fantastic ride up 89A into Sedona.