The bike.
I bought this bike in September just for this trip. I paid $6200.00 to a guy in Long Island for it. It will go on sale again shortly after I get back. Hopefully, I'll be able to point to 10,000 reliable miles on my test drive as a selling point. I decided to buy the bike when I priced rentals of capable bikes. While I wanted to be able to go for 6 weeks, 4 week rentals were going for north of 3 kilobucks. Buying a bike just for the trip and then selling it seemed like the better move.
The Goldwing is a comfortable bike, for sure. My first day in the saddle, I brought it back from Long Island in four hours, doing urban and open highway riding. It's definiately easier on my butt than my "keeper" motorcycle, a 1985 Honda Nighthawk S. The Goldwing is stable, perhaps too stable. It's big, so you average fewer idiots coming at you broadside than on motorcycle-sized motorcycles. Oh yeah, and those air horns that the previous owner installed are *REALLY* great when you do get broadsided. In the end, though, the Goldwing doesn't feel like a motorcycle to me in the way the Nighthawk does. It feels like a really small convertible. I do like having that stereo on board, though.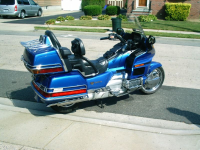 Cool bike cover from Nelson-Rigg This cover (and bike) survived hurricane Isabel.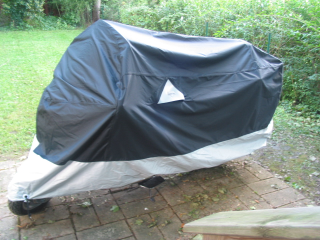 Lots of gear from H & H Surplus and Campers' Haven in Baltimore. H & H is easily the best camping supply store in the state.
The Gore-Tex pants in inadvisable colors. They pull on easily over boots and jeans at the roadside. They do a perfect job of keeping your pants dry, even in driving rain, even at 70 mph.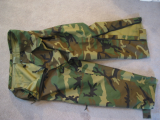 The large wet bag. I decided on these because I was unsure of the ability of the Goldwing cases to keep the weather out. When I go whitewater rafting, these things do a great job of keeping the river out of my stuff, so they should be adequate. I bought two of these, one for the rear seat, and one for the luggage rack.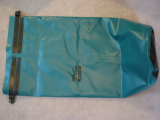 The small wet bag. I bought three of these: one for each side case, and one for the trunk.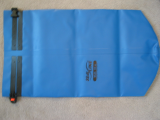 The one-man tent.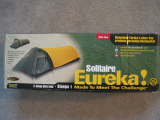 The octopus.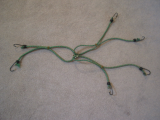 The dirty clothes bag. I figured storing ripe clothes in a water tight rubber wet bag was not a good plan.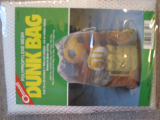 From Bob's BMW in Jessup, MD, a very friendly store.
The riding jacket. It's a great jacket by Cycloak. It features kevlar panels, body armor, a zip-out liner, and a Gore-Tex shell. It also has some really convenient storage compartments that were designed with the motorcyclist in mind.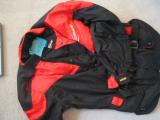 The helmet.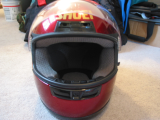 The boots. These are oil and water resistant with Gore-Tex liners. They have a really nice gel insole that protects feet from peg vibration.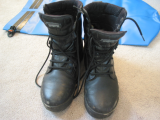 The Leatherman.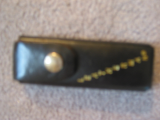 Warm weather gloves. These are sailing gloves from West Marine in Baltimore. I like that they have multi-ply leather palms and a breathable back.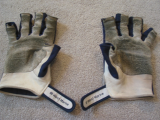 Cold weather gloves. I don't remember where I got these. They are Gore-Tex over Thinsulate with leather palms. They have very long cuffs with tie-straps.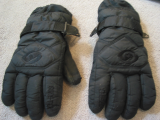 Tech gear
The KDS laptop running RedHat 9.0.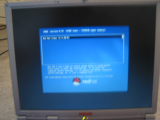 The inverter.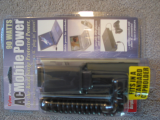 The NIC card. I haven't settled on this NIC just yet. Atheros announced linux support in late July. Sam Leffler has posted a project to SourceForge.net for this card. It's still a little buggy, but it may be the best pairing of 802.11 a/b/g and linux support in the near future. Trouble is, I need it to work now.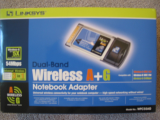 I'd still like to acquire a GPS. The trouble is, most seem to use funky PC interfaces and software that only runs under Windows. Anybody know of a complete linux solution? If so, drop me a line at